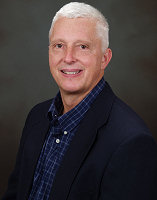 Joseph M. Springer,
Ph.D., LLC
NJ Licensed Psychologist #2847
2517 Hwy 35, Bldg. H,
Suite 205 Manasquan, NJ 08736
P (732) 223-1999
F (732) 528-5495
Email
It is estimated by the National Institute of Mental Health that 40 million people in the United States over the age of 18 meet the criteria for an anxiety disorder in any given year. This is approximately 18% of the US adult population, or almost one out of every five individuals, and is roughly equal to the populations of the states of New York, New Jersey and Pennsylvania combined. If you have an anxiety disorder, you are certainly not alone. Although anxiety disorders can be very debilitating, there are effective treatments.
This website has information and links that can be helpful in addressing anxiety disorders. Please feel free to browse the website and download information whether or not you are planning to enter into treatment with me. I would especially encourage you to download and read the Client Treatment Manual.
Specializing in the psychological treatment of Anxiety Disorders including:
Obsessive Compulsive Disorder and OCD "spectrum" disorders
Panic Disorder
Agoraphobia
Social Anxiety Disorder
Generalized Anxiety Disorder
Post Traumatic Stress Disorder
Phobias
Professional Credentials and Experience:
Ph.D. Temple University, 1988
Internship, Coatesville Veterans Administration Medical Center, 1982-83
NJ Licensed Psychologist #2847
Graduate of the Behavior Therapy Training Institute sponsored by the International Obsessive Compulsive Disorder Foundation
Numerous professional presentations and publications
Professional memberships include the International Obsessive Compulsive Foundation (and its NJ affiliate, the OCD New Jersey) and the Association for Contextual Behavioral Sciences (which is an association for practitioners interested in Acceptance and Commitment Therapy or "ACT")
Level II trained in EMDR through the EMDR Institute
Trained in Cranial Electrotherapy Stimulation (CES) using Alpha-Stim® Technology. Alpha Stim® products are FDA-cleared devices for the non-pharmacological treatment of anxiety, insomnia, depression and pain.
To learn more about CES, click here and visit the section: "The Treatment of Anxiety Disorders"
Post doctoral diplomate in psychopharmacology
Associate Professor, Psychology and Clinical Mental Health Counseling, Georgian Court University
Over 30 years experience in practice of psychology
At the present time, my practice is limited to adults 18 and over*. I utilize a Cognitive Behavioral Therapy (CBT) approach, and more recently I have been incorporating a mindfulness-based approach (Acceptance & Commitment Therapy or "ACT") into my work. Both CBT and ACT are empirically-based (supported by scientific research) treatments for anxiety disorders. When clinically appropriate, I also utilize EMDR and may prescribe an Alpha Stim® device.
* I recognize how challenging it is to get appropriate treatment for children and adolescents with anxiety disorders. Although at the present time I don't provide treatment for people in this age-range, I will be happy to give you the names and phone numbers of several competent clinicians in the Monmouth/Ocean County area to whom I refer.